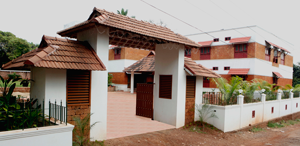 Hotel in Parassinikadavu, Thapasya Heritage, a classic best hotel in Parassinikadavu, in the land of Sree Muthappan, near to Kannur International Airport (30 kms), represents Kerala hospitality of our gods own country at Parassinikadavu, in its true sense. Here you can experience perfect relaxation and luxury accommodation in comfortable surroundings with the sun streaming through large windows into modern bed rooms featuring crisp, white linen, high ceilings and space, lots and lots of space. Thus it outstands in a unique calm and quiet homely atmosphere with a beautiful ambience and spectacular scenic view to the river, as one of the best hotels in Parassinikadavu.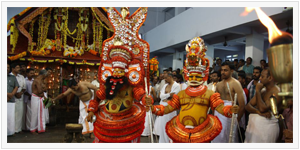 When you reach Parassinikadavu Sree Muthappan Temple, you would need a peaceful place to relax. Thapasya Heritage who is devoted to serve the devotees of Sree Muthappan offers you a clean, comfortable and peaceful accommodation facility.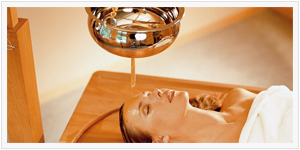 Thapasya Heritage provides quality ayurvedic treatment in association with Marmaveda Kalari and Marmmavedic Treatment Center, Parassinikadavu at an affordable price. It has full body massage, oil massage, dhara etc to rejuvenate your mind and body.